Digital Consultant
Marcus Hassler
Passion for Innovation, Improvement and Impact
I have been enganged in large-scale applications based on data and text analytics. Taking part in numerous challenging projects and ventures I gained a lot of practical experience in arbitrary fields including finance, insurance, medicine, social media, marketing and media clipping.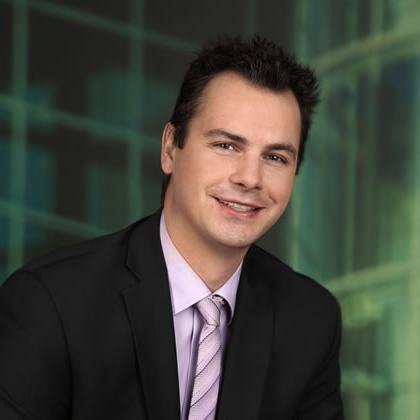 Service Offer
Empowering people and companies to deal with the challenges in the digitial world through
Consulting

Learn about new technologies and how they improve your business

Planning

Get early stage support to set up your projects appropriately

Training

Improve your inhouse skills in workshops and training classes

Leading

Benefit from external expertise to realize your goals in time and budget
Digitalization Consulting

National and regional digitalization initiatives provide you with a risk-free jump start into your digital future.

KMU digital Contact

Infrastructure and System Consulting

Often, infrastructure and system decisions are the toughest, because they impact future business processes: Well-founded advice is crucial.

Contact

Technology Consulting

When it comes to determining the best technology for your solution, an insight into different alternatives helps you choose the best option.

Contact
Fields

of Operation

In order to apply new technologies successfully a deep understanding of the underlying tasks, processes, and goals is necessary. This is why domain experts and technologist have to cooperate to achieve optimal results. My major work focused on the following domains so far.
Real-time news analytics and big data to predict and trade financial markets

Finance

News Trading, Market Prediction

Incident analysis, risk management, and fraud detection for insurance companies

Insurance

Risk Analysis, Fraud Detection

Guideline-based monitoring and recalling of patients and doctors for treating chronical diseases

Healthcare

Guideline-based Monitoring, Injury Severance Extraction

Listen to customer voices and learn from the crowd to improve B2C solutions

Social Media

Brand Perception, Election Prediction
Competence
Over the years, I explored numerous technologies and enhanced my management skills. After completing my degrees in mathematics and informatics and a subsequent PhD in computer science, I co-founded econob, a company, which develops complex software systems and applications. This is how I get constantly in touch with outstanding people, tricky challenges and prospering businesses.
Data Analytics

Retrieval, Storage, Management, Standardization, Optimization, Versioning, Aggregation, Prediction

Text Processing

Languages, Encodings, Structures, Numbers & Values, Semantics, Events, Extraction, Search, Mining

Big Data

Distribution & Parallelism, Storage, Shared Memory, Query Languages, Map-Reduce, Hadoop

Development

Architectures, Frameworks, Interfaces, Processes, Project Setups, Implementation, Integration

Funding

Public Funding, Investors, Business Plans, Patents

Cooperations

Partnerships, Contracting, Business Development

Communication

Consulting, Presentations, Workshops, Training

Management

CEO, CTO, Business Strategy, IP, Startups, Teams